Estate Planning
Estate planning is crucial if you want what you've worked hard for all your life to go to your beneficiaries, and not to the IRS or state department of revenue. Thomas M. Wagner & Associates can help you minimize things like inheritance tax and estate tax. We provide advisory services to clients on estate planning, including dealing with wills and estate taxes, and dealing with issues such as charitable giving, charitable remainder trusts, wealth transfer and the gift tax.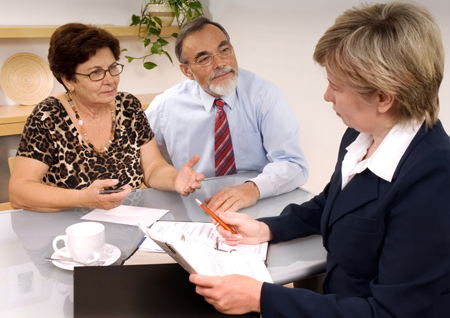 An inheritance tax is a state tax that you pay when you receive money or property from the estate of a deceased person. Unlike the federal estate tax, the beneficiary of the property is responsible for paying the tax, not the estate. As of 2013, only eight states impose an inheritance tax, including Maryland. But even if you live in one of those states, many beneficiaries are exempt from paying it.
The key difference between an estate tax and an inheritance tax is who is responsible for paying it. An estate tax is levied on the total value of a deceased person's money and property and is paid out of the decedent's assets before any distribution to beneficiaries.
Thomas M. Wagner & Associates will work closely with you and your attorney to ensure that your will or trust documents are written in a way that is most financially beneficial to you, your family, charities, or other beneficiaries that you designate.
During the estate planning process, we will ask you to consider several questions, including
What is my estate worth?
Who do I want to receive my assets – and when?
Who should manage those assets if I cannot – either because of illness or my death?
Should I be giving away more of my estate while I am still alive?
Is some form of a trust appropriate?
Call us at 410.420.7333 to discuss your estate planning needs.